President Donald Trump is clapping back at people who are writing book about him. While he did not call them out specifically, he did tweet out a general message on Tuesday:
"Fascinating to watch people writing books and major articles about me and yet they know nothing about me & have zero access. #FAKE NEWS!"
Fascinating to watch people writing books and major articles about me and yet they know nothing about me & have zero access. #FAKE NEWS!

— Donald J. Trump (@realDonaldTrump) September 12, 2017
Trending: BOMBSHELL! IG Report says Hillary Clinton Broke the Rules, Has Stonewalled Investigators!
Although he did not call anyone out specifically, he did happen to tweet this the same day that Katy Tur, with MSNBC, released her new book. Guess what it was about? That's right, Donald Trump.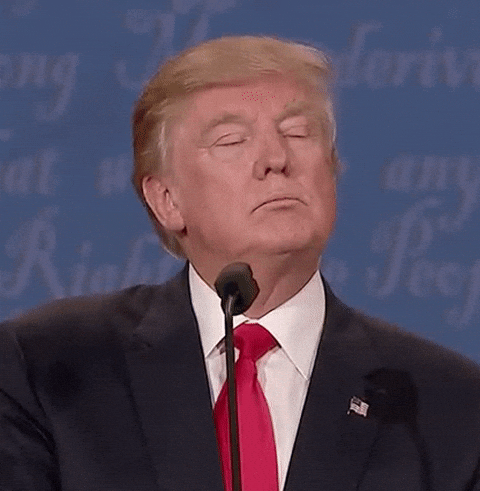 She wrote about the 2016 presidential election and claims that she was singled out by the president.
The Hill Reports:
The book, titled "Unbelievable: My Front-Row Seat to the Craziest Campaign in American," is set to be released Tuesday.

In it, Tur describes how Trump singled her out for criticism, sometimes turning the crowds at his campaign rallies against her.

"They turn as one to boo at us in unison. Six thousand Trump supporters railing against 30 or so journalists — caged in the center of the arena like a modern-day Roman Coliseum," Tur writes.

Trump hurled a number of insults at Tur during the campaign, calling her a "third-rate reporter," "disgraceful" and "not nice."
The description of the book on Amazon, which is already a hit with feminists and liberals alike, is as follows:
Katy Tur lived out of a suitcase for a year and a half, following Trump around the country, powered by packets of peanut butter and kept clean with dry shampoo. She visited forty states with the candidate, made more than 3,800 live television reports, and tried to endure a gazillion loops of Elton John's "Tiny Dancer"—a Trump rally playlist staple.

From day 1 to day 500, Tur documented Trump's inconsistencies, fact-checked his falsities, and called him out on his lies. In return, Trump repeatedly singled Tur out. He tried to charm her, intimidate her, and shame her. At one point, he got a crowd so riled up against Tur, Secret Service agents had to walk her to her car.

None of it worked. Facts are stubborn. So was Tur. She was part of the first women-led politics team in the history of network news. The Boys on the Bus became the Girls on the Plane. But the circus remained. Through all the long nights, wild scoops, naked chauvinism, dodgy staffers, and fevered debates, no one had a better view than Tur.
It's official. I have a cover. https://t.co/aWWm5EC7Zg pic.twitter.com/oz9RWyZanH

— Katy Tur (@KatyTurNBC) March 28, 2017
One excerpt from her book reads:
"I've learned that none of this matters to an Electoral College majority of American voters. They've decided that this menacing, indecent, post-truth landscape is where they want to lice for the next four years."
The Electoral College voted based on the voters in their assigned state. They did their job absolutely correct. It makes no sense for her to attack them. We voted for Trump, therefore so did our electors, and Trump won.
She continued, "Look, I get it. You can't tell a joke without worrying you'll lose your job. Your twenty-something can't find work. Your town is boarded up. Patriotism gets called racism. Your food is full of chemicals. Your body is full of pills. You call tech support and reach someone in India. Bills are spiking but your paycheck is not. And you can't send your kid to school with peanut butter."
She added, "On top of it all, no one seems to care. You feel like you're screaming at the top of your lungs in a room full of people wearing earplugs. I get it."
If she gets it so much….then how does she not realize why we voted for Trump? We need someone who was not the establishment. We have been failed for too long.
The views expressed in this opinion article are solely those of their author and are not necessarily either shared or endorsed by EagleRising.com