What? I thought for sure that Kid Rock , whose real name is Robert Ritchie, would be running for Senate in Michigan.
The rockstar played with the idea for months, and people were even wearing "Kid Rock for U.S. Senate" T-shirts. People are "sick and tired" of career politicians and their crap.
Kid Rock said, "F— no, I'm not running for Senate."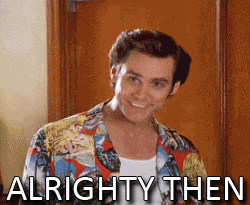 Trending: Woman Begs America to Kill Her So ISIS will Stop Raping Her
He continued, "Are you f—ing kidding me? Who couldn't figure that out?" the "All Summer Long." He asked, "I'm releasing a new album. I'm going on tour, too. Are you f—ing shitting me?"
Rock continued, "We start going with it, everyone gets their panties in a bunch."
The Hill reports:
He said he gave some of his team a heads up that an entry into politics wasn't actually happening.

"I have people that work for me, they're on the in, I'm like, 'F— no we're not doing it. But let's roll with it for a little while. This is awesome.'"

Asked whether it's a "strange position" for a musician to get political, Ritchie replied, "It's the worst advice that I ever gave myself. But it's been the most creative thing I've ever done. And I've gotten to see everyone's true colors."

Stabenow's reelection campaign had fundraised off a potential matchupagainst the entertainer, saying in an email to supporters last month that if Ritchie ran "he might actually win the Republican primary."

But after saying he wouldn't run for office, Ritchie later told Stern he was leaving the door open to a Senate bid if the "left wing keeps f–king" with him.
The 46-year old said, "If they keep f–king with me in the papers and everything, I'm going to run and I'm going to go to f–king DC, I'm going to beat the shit out of Debbie — whatever the f–k her name is — and then I'm going to go to D.C. and I'm going to smack the living shit out of all of them motherf–kers on the Hill."
The views expressed in this opinion article are solely those of their author and are not necessarily either shared or endorsed by EagleRising.com